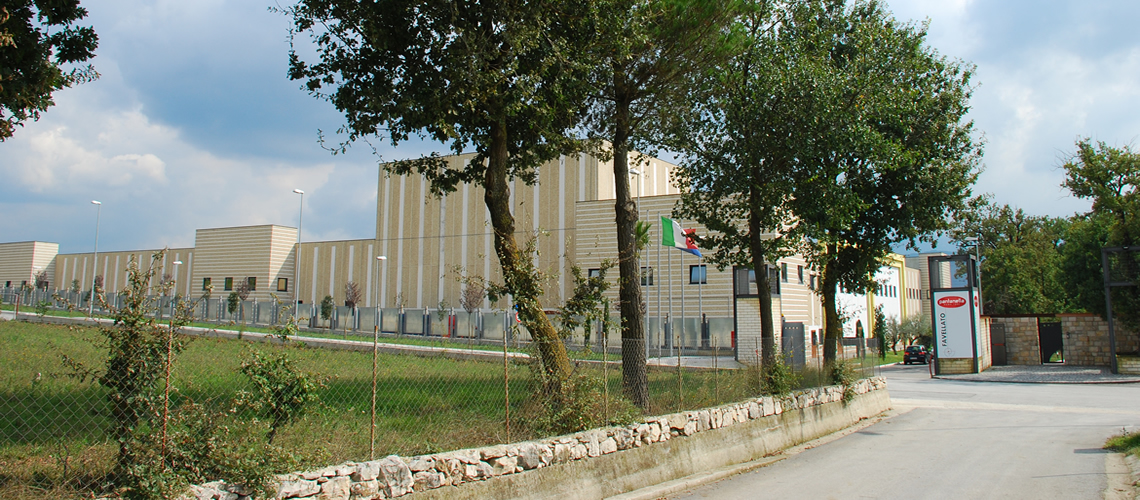 Favellato family took over Pantanella brand in order to give continuity to its long history in a new modern industrial factory in Isernia with the aim to maintain the tradition thanks to the use of machinery that ensure a high quality and a staff with a great experience in the field.
Our pasta factory is present worldwide with pasta produced in Italy by high quality raw materials. The entire product range is the result of an union between the eating habits and lifestyles of the people. We are guided by the will to recognize and understand the diversity to offer products that are at the heart of healthy and enjoyable experiences.
The heart of our production method is represented by the quality of the processes with the aim to preserve the organoleptic characteristics of the raw material. Making quality pasta is possible thanks to the wisdom and skill of men and women who work with passion and dedication to our project. They are the real protagonists of a process that tells the origin of the noble tradition of Italian pasta.
For us quality means to combine the taste of tradition with innovative processes: we strive every day to maintain high standards in terms of efficiency of production and we always apply the best methodologies to offer healthy and tasty products at an affordable price.
Our brands, Pantanella and Granaria include in their complementarity all the features that make unique and different the eating habits of all families.