GULFOOD 2019 – Dubai 17-21.02.19
27 February 2019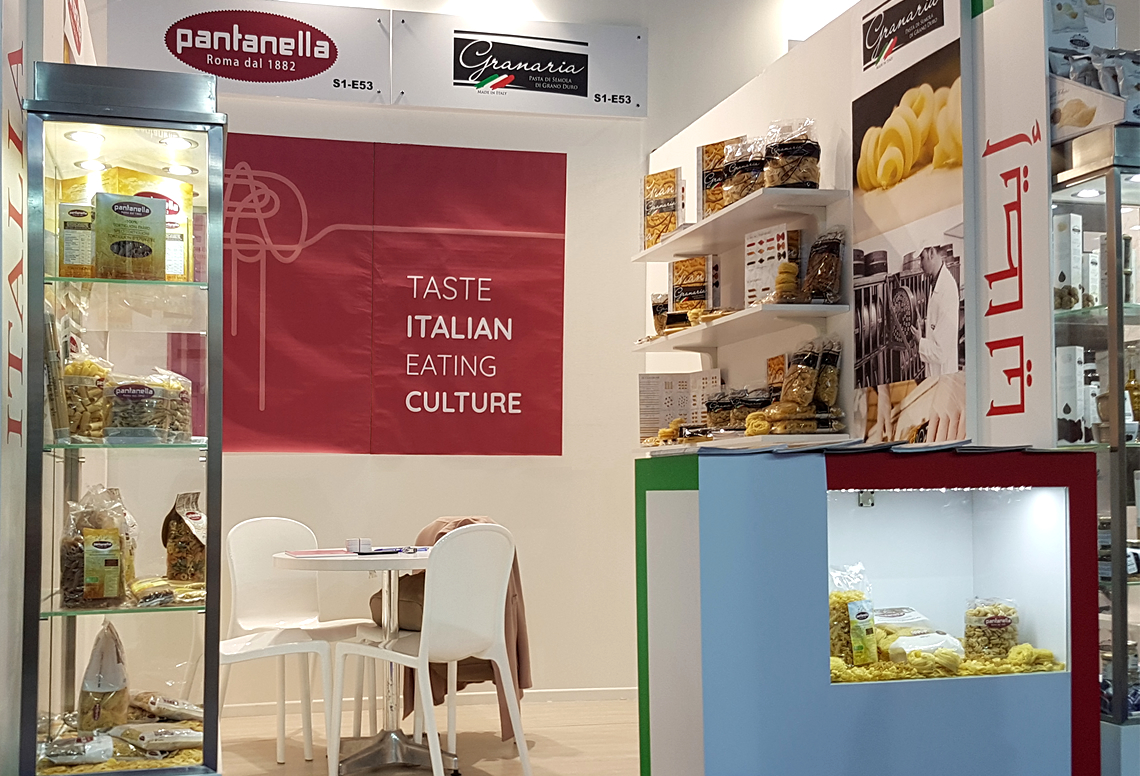 Nuovamente presenti con i nostri marchi, Pantanella e Granaria, al Gulfood, fiera internazionale che celebra sapori e ingredienti di tutto il mondo e consente di incontrare operatori provenienti da Paesi dell'area mediorientale ed orientale. Un interessante collegamento tra Oriente e Occidente oltre che occasione per divulgare la cultura europea e italiana del cibo, grande attrazione per il mercato mondiale.
Quest'anno il filo conduttore dell'evento è stato 'The World of Good, The World of Food' con trend e innovazioni nel settore degli alimenti. Il tema della salute si è confermato al centro del dibattito alimentare di tutto il mondo: con le linee Pantanella Integrale, Bio, 100% Farro e Farro Integrale Bio, la pasta riflette perfettamente il cambiamento di esigenze del consumatore moderno che ha una visione più salutista ed etica dello stare a tavola.
Circa 98.000 partecipanti per questa 24a edizione provenienti da oltre 193 Paesi e 5.000 espositori internazionali con le ultime innovazioni da ogni angolo del mondo.